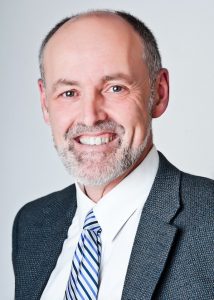 Graham Steele was appointed Nunavut's Information and Privacy Commissioner in January 2021.
Graham  was educated at the University of Manitoba, Oxford University, and Dalhousie University. He was a lawyer in private practice, then in government, before being elected to the Nova Scotia House of Assembly in 2001. He served for four terms and twelve years, including four years as a cabinet minister. After leaving politics, he was a professor of business law at Dalhousie. Graham has written extensively on a variety of legal topics, and is also the author of three books about politics and the political process.
Throughout his career, Graham has been involved in access and privacy issues and has seen the system from every angle. He was an access administrator within government, then a frequent applicant. He also argued several access cases in court. As a minister, he was responsible for his department's administration of the access law. This varied and deep experience means he understands the issues from every angle, and can work with everyone involved to achieve the best outcome


 
What we do
Everything we do, and all the authority we have, comes from the Access to Information and Protection of Privacy Act (we call it "the ATIPPA").

If it's in the ATIPPA, we can do it.
If it's not in the ATIPPA, we cannot do it.



Things we can do:



Things we cannot do:
We cannot give you government information. Only the Government of Nunavut can do that.

We cannot look into complaints about the federal government, a municipal (hamlet) government, or the private sector. We have authority only over the Government of Nunavut.

We cannot give orders to the Government of Nunavut. We make recommendations. The Government of Nunavut may accept or reject our recommendations.

We cannot punish anyone. Only the Government of Nunavut can discipline its employees. Only the courts can impose a fine or award damages.